---
---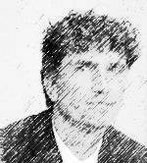 "Welcome to the website "Marketing and Consumer Well-being". This website is devoted to the chair that I hold at the Faculty of Economics and Business of the University of Groningen. The main objective of this website is to identify, investigate, and disseminate research on financially-viable marketing strategies and tactics that help improve the well-being of consumers." More information can be found here.
---
New research
---
Healthy shopping dynamics. Existing knowledge of the grocery shopping process is insufficient in curbing the obesity epidemic. Using new technology, I recently uncovered empirical evidence of 'healthy shopping dynamics': systematic and nonlinear patterns in the 'healthiness' of consecutive purchases that are driven by an interdependence between the healthiness of these purchases, as a result of which the benefits of healthy purchases may be eliminated by subsequent unhealthy purchases. Without fully understanding healthy shopping dynamics, interventions by policy makers, food manufacturers, and retailers intended to improve the healthiness of shopping baskets, may backfire and actually augment obesity. The aim of this research is to understand the psychology of healthy shopping dynamics as the key to healthy shopping baskets. 
---
New course
---
Marketing and Consumer Well-being
"Without consumption—at least at the basic level of air, water, food, and shelter—life ceases."
(Mick et al. 2012, p3). 
Although consumption is a critical determinant of consumer well-being—a state of flourishing that involves health, happiness, and prosperity—in many western societies, consumption levels have increased to an extent that they actually are deteriorating individual and collective well-being: the overconsumption of fossil energy contributes to environmental pollution and global warming; the overconsumption of food and the associated obesity epidemic contribute to the dramatic increase in the direct and indirect costs of health care.
In response to the negative implications of the overconsumption of goods and services, firms are increasingly held accountable. Specifically, a growing number of firms experience an increasing pressure to improve their business practices to help address negative implications resulting from the overconsumption of goods and services and contribute to individual and collective well-being by supporting and promoting healthy and sustainable lifestyles, helping consumers make more healthful food choices, use energy more efficiently or for example use renewable energy sources (e.g. solar) instead of fossil fuels.
This course will focus on the most recent insights pertaining the challenges but also great opportunities associated with transforming businesses to contribute to the well-being of consumers. To accomplish this, this course uniquely merges marketing theories on corporate social responsibility (CSR), among others, with the latest insights from consumer psychology. The course will in particular discuss cases from energy, health, and sustainability.
---